Hugh Masekela obituary | Music | The Guardian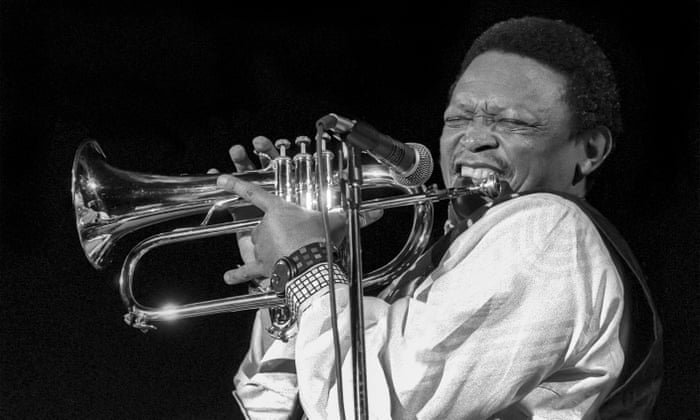 "The cover of his Emancipation of Masekela album (1966) showed him dressed like Abraham Lincoln and was boycotted by distributors in the American south. Later, he followed his easygoing hit single with a furious, experimental set that included songs about Vietnam and the plight of migrant workers in South Africa. His house was raided by the police and he was put on probation, avoiding a prison sentence on drug charges only because they had had no proper search warrant. Promoters and universities cancelled his bookings, but he continued to record powerful albums, collaborating with Gwangwa and another fine South African musician, Dudu Pukwana.

After 12 years in exile he decided to go back to Africa to explore the music of countries he had never visited. He travelled across west Africa, from Guinea, where Makeba had moved with her new husband, Stokely Carmichael, and then to Zaire (now the Democratic Republic of the Congo). In 1973 he spent time in Kinshasa, meeting such musicians as the guitarist Franco, and went on to Liberia, Ghana, and Nigeria, where he stayed for a month with Fela Kuti. The rebellious Kuti introduced him to the Ghanaian band Hedzoleh Soundz, with whom he recorded and later toured in the US."
read obit by Robin Denselow​
Hugh Masekela obituary | Music | The Guardian
: