'It was a rampage': witnesses describe horror of London terrorist attacks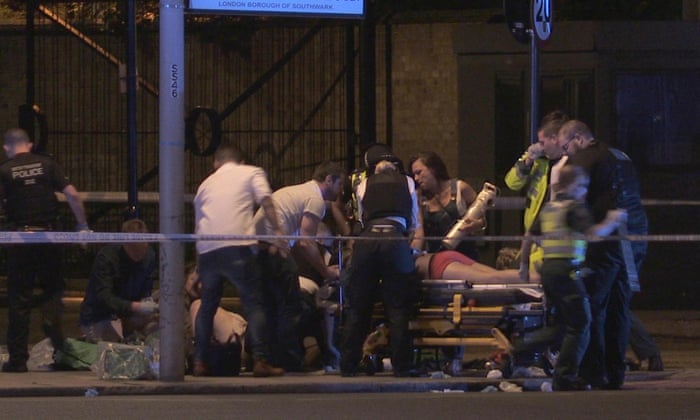 "He was at the start of the south side of London Bridge and saw a woman being stabbed by three men 10 or 15 times.
"She was going, 'Help me, help me' and I couldn't do nothing," he said. "I want to know if this girl is still alive. I've been walking around for an hour and a half crying my eyes out. I don't know what to do."
Vowls said he was throwing chairs, glasses and bottles at the attackers in a bid to stop them.
"They kept coming to try to stab me … they were stabbing everyone. Evil, evil people."
read more:::
read more>>
'It was a rampage': witnesses describe horror of London terrorist attacks | UK news | The Guardian