La La Land's inevitable Oscars win is a disaster for Hollywood – and for us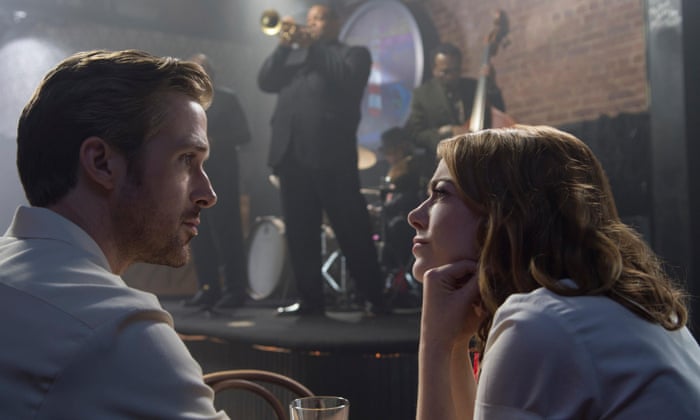 "To create the illusion of charm, the film relies not on intrinsic strengths but on external trappings. There is the glamour of its beauteous stars, and recollections of their past, more stirring, pairings. There is the tinselly glitz of Hollywood and the Californian sunshine. Above all, La La Land depends on parasitising other, better films marinated in the nectar of nostalgia.
The aspirations they pursue instead of each other involve neither duty nor philanthropy, but only
self-realisation. City of stars, are you shining just for me? You damn well ought to be, because I'm worth it.
Seb sees himself as a heroic champion of art, but he is more of a nerd than a musician. For him, jazz is mainly fodder for his vanity and pomposity. Real enthusiasts consider that purists such as him are holding back the genre, not rescuing it from ruin.

The puzzles of the narrative also begin to resolve themselves. The reason not much seems to happen is that egotists are not deeply conflicted and don't go in for much interaction with others. When Seb arrives to pick up Mia, he blasts his car horn rather than ringing the doorbell. Never mind the neighbours; it's only Seb who counts. When Mia is looking for Seb in a cinema audience, she stands in front of the screen and blocks the picture. Of course. She matters; the other filmgoers don't.

Still, La La Land is a film for our time. With our self-nurturing, self-promotion, clicktivism, Twitterstorms, sexts and selfies, we are all narcissists now"

more in the analysis by David Cox
La La Land's inevitable Oscars win is a disaster for Hollywood – and for us | Film | The Guardian
: