When Soviet Artists Turned Textiles (Scarves, Tablecloths & Curtains) into Beautiful Propaganda in the 1920s & 1930s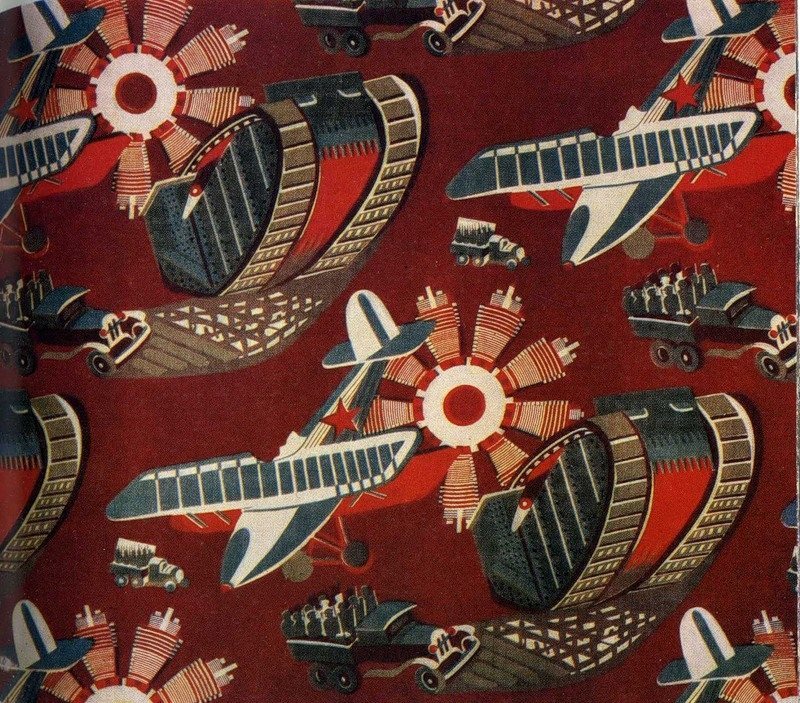 "In the early days of the Soviet Union, state propaganda received a special boost from a cadre of eager and willing avant-garde artists, including poet, actor, director, etc. Vladimir Mayakovsky, who wrote Soviet children's books, and a number of Russian Futurists who seized the opportunity to promote the new order with totally incomprehensible poetry and art.
In no way regimented or standardized, as were later Socialist Realists, early Soviet propagandists used politics as another material in their work, rather than its primary raison d'être."
read more
When Soviet Artists Turned Textiles (Scarves, Tablecloths & Curtains) into Beautiful Propaganda in the 1920s & 1930s | Open Culture
: