The world took Trump as a comedy – but he's turned into a horror show |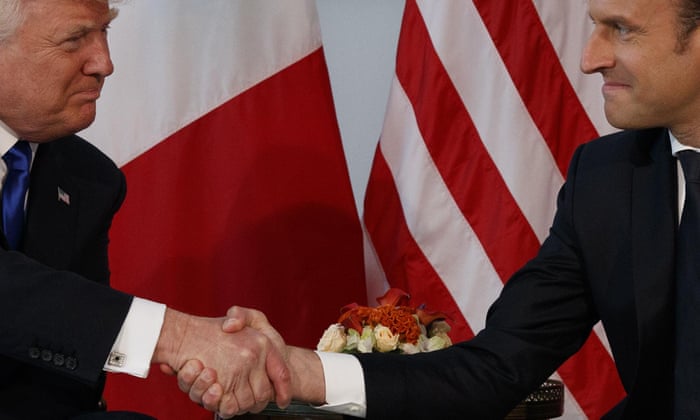 "Any deal that delighted humanity as much as the Paris accord had done – "They went wild, they were so happy," Trump recalled with lip-curled distaste – could only mean the United States was getting screwed. Or as he put it, the world was glad, "for the simple reason that [the Paris accord] put our country, the United States of America, which we all love, at a very, very big economic disadvantage".

But just as likely, surely, is that Trump was irritated by his treatment during last week's Nato and G7 summits, and wanted to hit back. The Europeans barely hid their disdain for him, and so he seized the chance to deprive them of something they cherished.

If we were discussing a normal president, it would be absurd to bring up such things, but Emmanuel Macron might have erred when he made public his deliberate attempt to out-alpha Trump with a knuckle-crushing handshake. Trump would think nothing of getting his own back by burning the entire planet. Witness the White House aide who confessed that European leaders' "snarky comments" had not helped, while another said Trump saw the disappointment of European allies as a "secondary benefit" of breaking the accord.

This, then, is the measure of the man in charge of the world's most powerful nation. "
read article by Jonathan Freedland​
The world took Trump as a comedy – but he's turned into a horror show | Jonathan Freedland | Opinion | The Guardian