First on the White House agenda – the collapse of the global order. Next, war?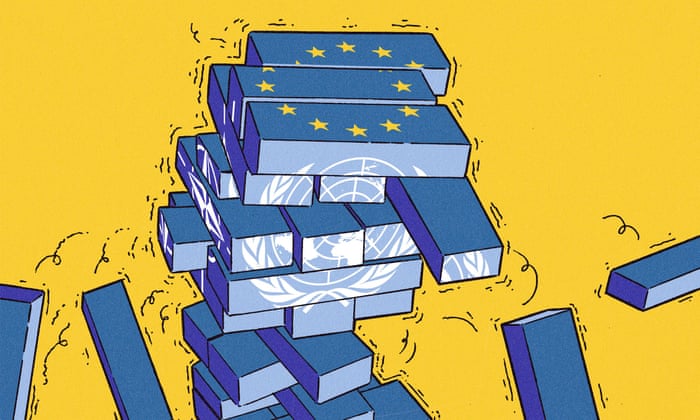 ""You'll notice what all those previous transformations have in common: war on an epic scale. For Bannon, previously impresario of the far-right Breitbart website, that is not a prospect to fear but to relish. Time, which has Bannon on the cover, quotes him all but yearning for large-scale and bloody conflict. "We're at war" is a favourite Bannon slogan, whether it's the struggle against jihadism, which Bannon describes as "a global existential war" that may turn into "a majo
r shooting war in the Middle East", or the looming clash with China.
""People are beginning to take notice – and get alarmed. Twice recently I've been told of hyper-rational individuals, who made their fortunes reading the runes correctly now converting their wealth into gold – better to withstand the coming conflagration and collapse of the civilised order. The current edition of the New Yorker includes a report on escalating demands among the super-rich for apocalypse-proof boltholes, with particular interest in airstrips and farms in New Zealand as a "back-up"."
read article by
Jonathan Freedland
First on the White House agenda – the collapse of the global order. Next, war? | Jonathan Freedland | Opinion | The Guardian