The Roads of Ancient Rome Visualized in the Style of Modern Subway Maps | Open Culture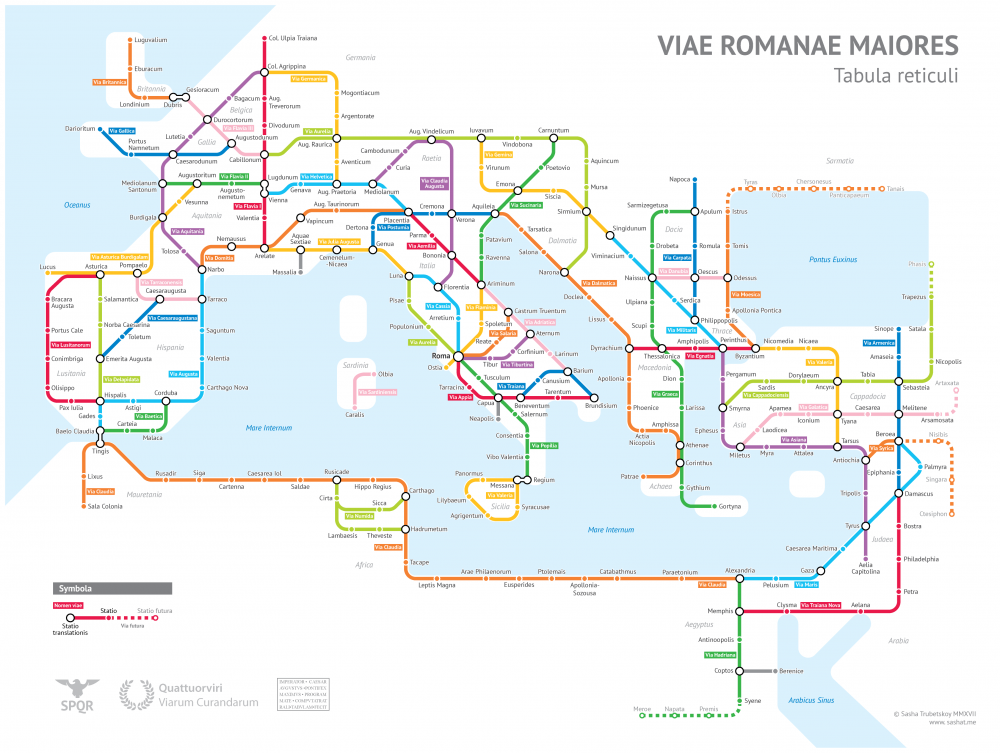 "Sasha Trubetskoy, an undergrad at U. Chicago, has created a
"subway-style diagram of the major Roman roads, based on the Empire of ca. 125 AD."
Drawing on
Stanford's ORBIS model
,
The Pelagios Project
, and the Antonine Itinerary, Trubetskoy's map combines well-known historic roads, like the Via Appia, with lesser-known ones (in somes cases given imagined names). If you want to get a sense of scale, it would take, Trubetskoy tells us, "two months to walk on foot from Rome to Byzantium. If you had a horse, it would only take you a month."
The Roads of Ancient Rome Visualized in the Style of Modern Subway Maps | Open Culture