Eden Hazard's World Cup brilliance could have long-term consequences | Jonathan Wilson | Football | The Guardian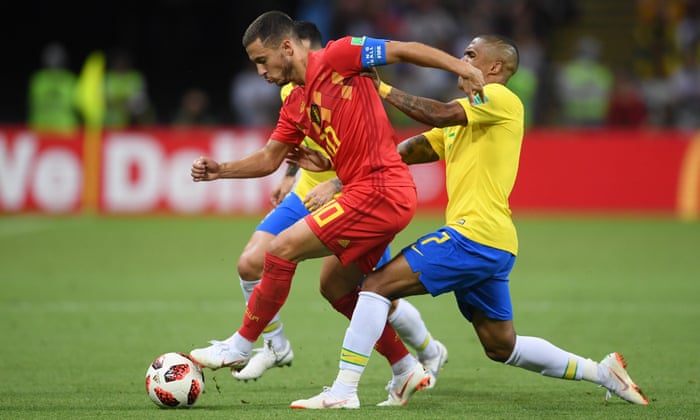 "Neymar increasingly feels a victim of his own celebrity, his need to be the star in the biopic of his own life. His best football came at Barcelona, when the weight of Lionel Messi, Luis Suárez and the entire post-Cruyffian machine forced a measure of submission to the collective.

Without that, at Paris Saint-Germain and with Brazil, his solipsism runs unchecked – as it would if you had been told since you were a child that you were the new Pelé. Hours after the final whistle, he wandered alone around the car park outside the Kazan Arena, either unable to find the Brazil bus or reluctant to board it, a poignant figure struggling under the toxic combination of his own ego and his country's expectations."
more in the article by Jonathan Wilson
Eden Hazard's World Cup brilliance could have long-term consequences | Jonathan Wilson | Football | The Guardian
: Neymar increasingly feels a victim of his own celebrity, his need to be the star in the biopic of his own life