Is it wrong to laugh at Donald Trump?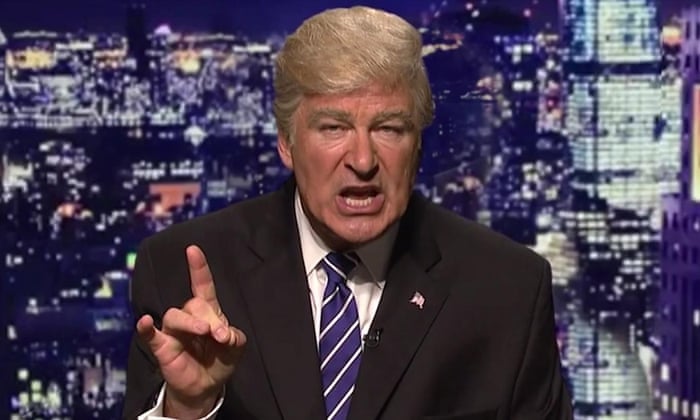 "I find the persistence of laughter to be heartening, as incongruous as it might seem. Incongruity is one of the fundamental forces in the universe of comedy: take two things that don't usually belong together; throw them into the same sentence; hilarity ensues. Dark comedy in particular thrives in juxtaposing the solemn, the mortal, with the petty and the prurient. So it makes sense that we should find ourselves reaching for punchlines when we want to throw punches. When things are bleak, we lean on humor to fight back, to build bonds, to whittle away at the pedestals of the powerful.

I suspect that comedy will turn out to be on the side of the angels. Partly this is the nature of jokes themselves. The list of authoritarian comics is a short one. Humor generally comes from the underdogs and outsiders; satire works when you are mocking the powerful; when you yourself have the power, you're just a bully. (Case in point: Trump's notorious imitation of disabled New York Times reporter Serge Kovaleski.)"
read more by Steven JOhnson
Is it wrong to laugh at Donald Trump? | Steven Johnson | Opinion | The Guardian