Steve Bannon: A White Nationalist in the White House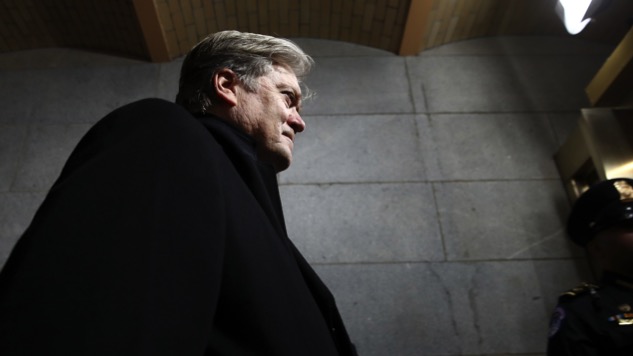 "Breitbart News is opening operations in Paris and Berlin, countries where white nationalist fervor is growing. Accordingly, Bannon wants to create an intercontinental white nationalist movement and is already pursuing allegiances with far-right white nationalist parties in Austria, France and the United Kingdom. Breitbart has an operation in London and another in Jerusalem, where a far-right, pro-Netanyahu faction supports illegal Israeli settlements in Palestine and the country's oppression of Palestinians.

If you look at Bannon's beliefs and past statements, you'll have no choice but to find the man insane and profoundly dangerous"
more in the article by Alex Kotch
Steve Bannon: A White Nationalist in the White House :: Politics :: Features :: Steve Bannon :: Paste