Rio Olympic venues already falling into a state of disrepair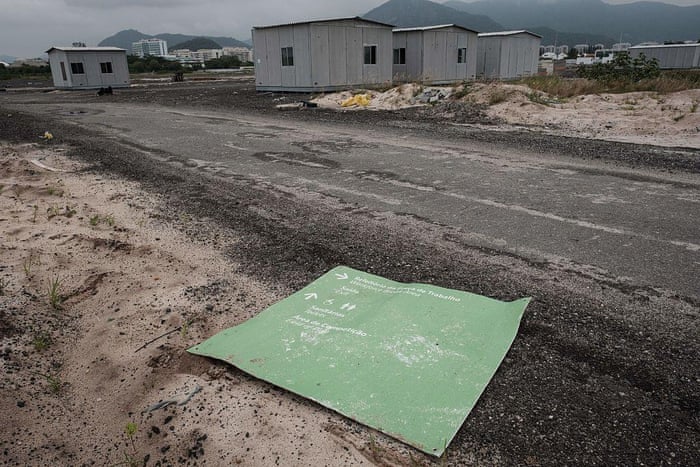 "The city's $20m golf course is struggling to attract players. The course superintendent, Neil Cleverly, says the company he works for, Progolf, hasn't been paid for two months by the Brazilian Golf Confederation. And the course architect, Gil Hanse, is not impressed."We are bitterly disappointed ... we witnessed this type of brinkmanship during the construction of the course, and we are hopeful that this is another example of having to hit a low point before things get better," Hanse told Golf World.

Four other venues at Olympic Park – two arenas, the tennis centre and the velodrome – have also failed to attract new operators following the conclusion of the Games, meaning the entire facility has been effectively closed down and remains off limits to the local community.

Olympic Park was entirely deserted until last weekend, when a beach volleyball event was staged on makeshift sands on what were previously the Olympic tennis courts. Spectators were aghast at the wider state of disrepair in the park. "It's an abandonment, a disregard for public money for the visitors who come here and want to see it used," one spectator, Wanderson Wygers, told Rio newspaper O Globo."
read more
Rio Olympic venues already falling into a state of disrepair | Sport | The Guardian