After the Arab spring, the sexual revolution?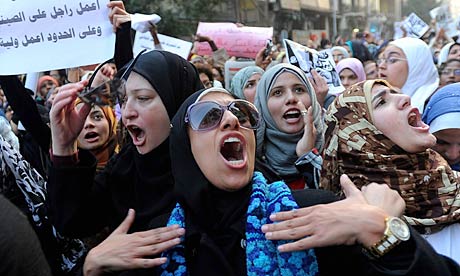 There are only eight women in Egypt's new 500-seat parliament – and not one female presidential candidate. Domestic violence, forced marriage and female genital mutilation are still part of the status quo across a region covering more than 20 countries and 350 million people.
"It seems to me that the problems facing Arab women derive more from a lack of understanding between the sexes, which is above all due to the two sexes not being allowed to mix, and of the morbid desire on the part of the Arab regimes to keep society divided: men to one side, women to the other," she says. "By separating the sexes, the Arab regimes want to manage sexual temptation. But it doesn't take away the temptation. In fact it exasperates and amplifies the temptation, and ends up with violence in dealings between men and women.
read article here