Under fire in Ukraine: 'I just wanted to bake a birthday cake for my child' |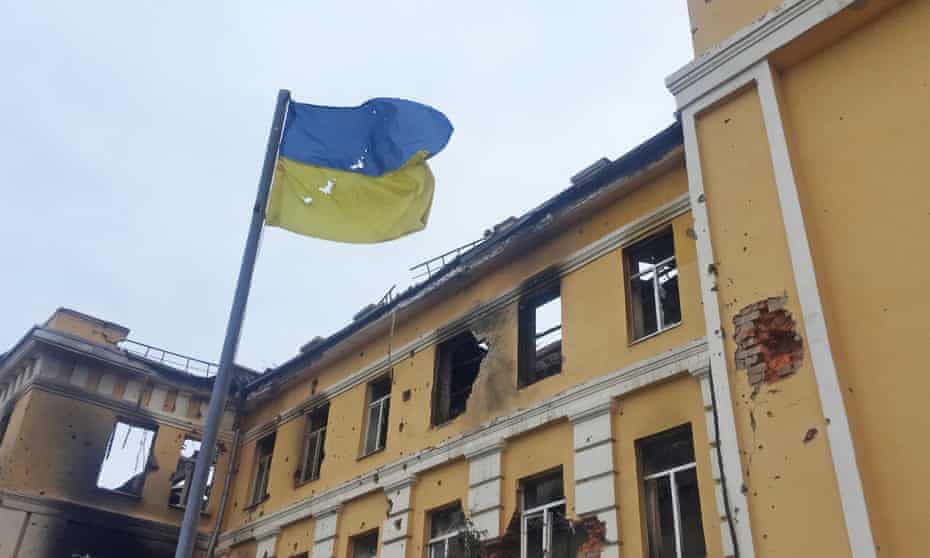 The cake was already in the oven when my husband cried: "Hurry for cover! Air raid siren! Planes are flying from Belgorod! Turn off the electrical devices, fast!"
We grabbed our phones and ran.
The explosions hit our new house, the yard, the car park.
It's really hard to define how long it lasted, probably not long. But by the time it was over and we had got back home, the fluffy cake had turned into a terrible flat, dry brown pancake.
I sat down on the chair and began to cry for the first time. My husband tried to comfort me, suspecting that I was frightened.
"I'm not scared, no! I just wanted to bake a birthday cake for my child in the middle of this hell! I can't bake him a cake, you know, I'm unable to do it! How the fuck could this happen? Why can't my son have his happy and sweet 16?"
read more>>
Under fire in Ukraine: 'I just wanted to bake a birthday cake for my child' | Ukraine | The Guardian: